Beauty Tips
Posted by HomeCare Shop on
Hey there. Hallo? Yoo-hoo! Yes, you. Come, come. Take a look 👀 Actually, not too close — shh, you got eye goop. 🤫 We've got big news to share! So quick, get in the loop. TTM is now available online and in 31 stores of Switzerland's biggest retail company: COOP! 💥 Don't miss out and act fast before our products sell out soon!   ✨ Whoop-whoop for COOP! ✨
Posted by HomeCare Shop on
🥁 Drum roll please…   We have been nominated in FIVE big categories of the Pure Beauty Awards 2020 in UK! Much like the Oscars of the beauty industry, the Pure Beauty Awards is the biggest and most recognized event in the beauty and cosmetic industry!   With just our Black Bee Honey Skin Recovery Bio Cellulose Mask, it was shortlisted in 3 categories: 【Best New Face Mask】✨【Best New Anti-Ageing Product】✨【Best New Male Skin and Body Care Product】✨ This is the single most nominated skincare product!   On top of that, we have more nominations: Moss Extract Revitalizing Repair Bio...
Posted by Peggy Lee on
Facial mask, one of the easiest ways to get healthy and supple skin within a few minutes. Facial mask is designed for different skin and age types, it has a variety of choices and beauty feature. Usually a facial mask product is to be used for a short period of time on the face. It takes only a few seconds to apply, and then you just have to wait for 15 to 20 minutes and then wash it off. The process of applying a face mask is simple and easy and it gives you immense benefits. It is highly recommended...
Posted by Peggy Lee on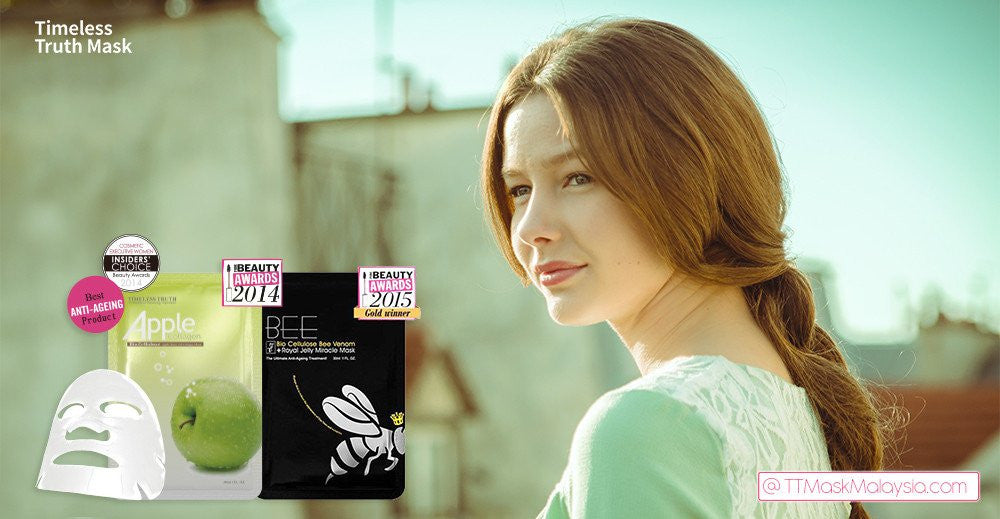 Bio Cellulose Apple Stem Cell Collagen Mask - Beauty Awards 2014 SilverThe ultimate combination of apple stem cell and marine collagen. Stem cells of the human skin have a limited life span and will decrease as you aged. Extracted from Swiss Apple Uttwiler Spatlauber using a state-of-the-art biotechnological process, these stem cell act in a very similar way to human stem cell that provide all nutrients to nourish and stimulate the skin, even helping to repair damaged tissue and delay the signs of ageing. Features: Fit perfectly on the skin Offer deeper penetration of intense serum for maximum effects Perfect for...